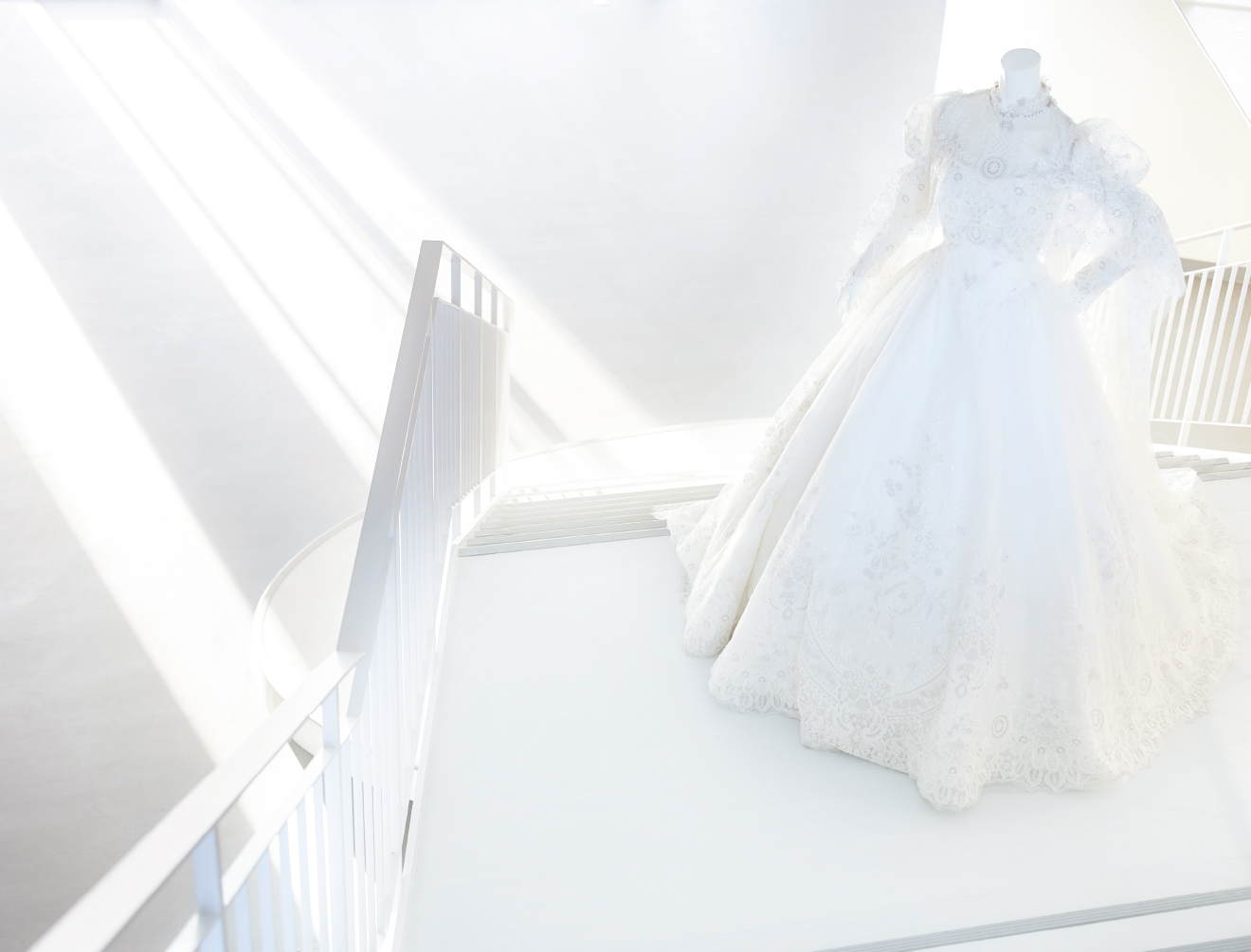 ABOUT
Welcome to a bridal art sanctuary!

BRIDAL LAND WAKASA is located in Mikata, Wakasa-cho, Fukui Prefecture where a well-known Japanese dress manufacturer ALPHA BLANCA was originated.
In this complex facility, you can share various memorable stories through exciting activities such as a museum tour, unique selfie experience, workshop, or a factory tour.
1

YUMI KATSURA MUSEUM WAKASA

The world of Yumi Katsura,
a globally recognized fashion designer
Enjoy the permanent collection of the top designer's works over a half-century span.

2

ALPHA BLANCA
ATELIER ST

Dress production base that values handwork
ALPHA BLANCA ATELIER ST takes pride in being a manufacturer of made-in-Japan dresses and constantly creates a multitude of products. You can tour the atelier and take a closer look at the dressmaking site.
[Prior booking essential]

3

TOMORROW ROAD

Spectacular 45-meter runway in the garden
The runway which connects Yumi Katsura Museum and Rose Gazebo symbolizes a road toward a joyful future.

4

ROSE GAZEBO

Dome-shaped white gazebo
It is a suitable place to pledge your love to your partner. It can also be utilized as a commemorative spot.

The first bridal fashion museum in Japan

―Dresses that wrapped brides with beauty and happiness―
Approximately 700,000 brides walked down the aisle in Yumi Katsura's wedding dress.
Yumi Katsura, who wished every bride to have the happiest moment in the most shining appearance, is a leader of bridal fashion in the world, let alone in Japan.
We hope you have a happy time admiring the dresses that have charmed so many brides.
Profile

Yumi Katsura

Bridal fashion designer
Upon completion of her university course in Japan, Yumi Katsura moved to Paris and learned for a year cutting-edge haute couture at a prestigious school that had produced Yves Saint Laurent and Pierre Cardin.
Since she opened the frst bridal shop in Japan in 1965, she has been leading Japanese bridal industry. From 2003, she participated in Paris Fashion Week. She also has a track record of holding fashion shows in over 30 cities around the world, and is regarded as a bridal evangelist.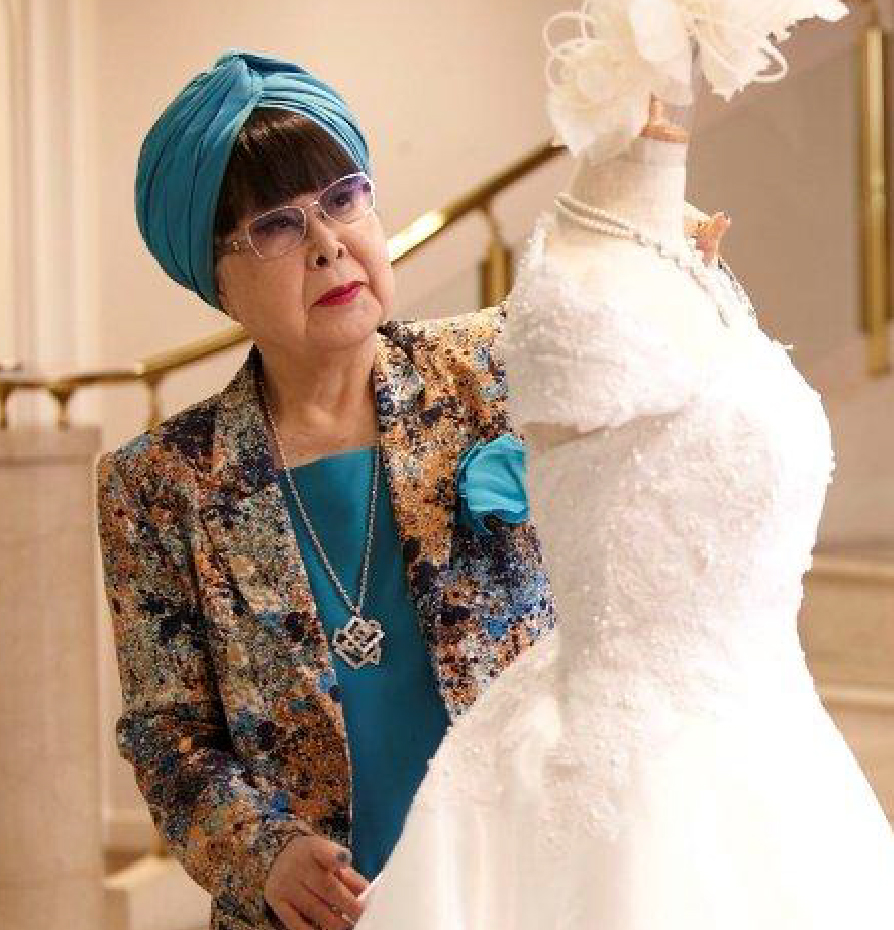 MUSEUM FLOOR

Dress collection exhibition place



*The photo is a sample image of the exhibition.

BLANCA STUDIO

Photo System for selfies

MUSEUM SHOP

Original goods and gifts shop

CAFE BLANCA

Cozy café that allows you to bask in the afterglow of the dresses

WAKASA 100 SELECTIONS

Collection of recommendable spots in Wakasa

RECEPTION

It also serves as a Kon-Katsu (marriage activities) support desk. [Prior booking essential]
INFORMATION
Opening hours

BRIDAL LAND WAKASA
March – November :
10:00am – 6:00pm (Last admission 5:30pm)
Winter period :
10:00am – 5:00pm (Last admission 4:30pm)
Closing days

Tuesdays (following day if Tuesday falls on a national holiday)
Year-end and New-year days
• Temporary closure may take place.
Admission fee

Standard : ¥1,000 (¥900), tax included
Elementary school students : ¥500 (¥500), tax included
*The fees in the brackets are for a group of more than 15 people
*Fees are not required for pre-school children.
*Fees for persons and elementary school students with disabilities along with one
attendant are ¥600 and ¥300, respectively. Please show appropriate documentation.
*A group discount is available upon prior notice. Please let us know in advance.
Admission ticket

Advance tickets are applicable through Asoview.com or Ticket Pia (P code : 993670 at Seven-Eleven Multi-copier)
MAP
16-16-1, Kitamaegawa, Wakasa-cho, Mikatakaminaka-gun, Fukui, 919-1305, Japan